Comic book conventions, art walks, and park fairs, are some events an artist can participate in. They can help promote your brand and sell your art. Here are some valuable tips that can help you make your selling experience a more pleasant one.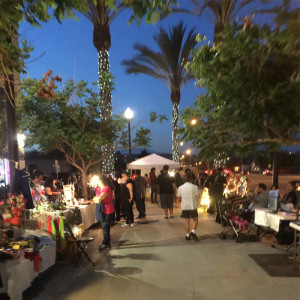 1) Be Present:
Never leave your booth unattended. Try to be available at all times. Avoid using your cell phone or eating in front of customers, it can be perceived as rude. If you must do it, then have a colleague, friend, or relative, take over for you. If you are conversing with a friend or colleague, and customers approach you, make yourself available by shifting your attention to them. You can always chat with friends and colleagues later.
2) Be Professional:
Be warm and genuine. Give your customer some space by not being a pushy salesman. Be sure to read your customer and pick up on their social cues. Be courteous even if they're not interested in your artwork. Have business cards and flyers ready for customers who may want to purchase your artwork at a later time.
3) Art Demonstration:
A good way to attract customers is to perform some live art demonstration such as drawing, painting, and digital art. They can see your process and may start asking questions which can result into a potential sale.
4) Network:
Take some time to walk around and meet other artists from the event if you can (That is if someone can cover your spot). Communicating with your peers is always beneficial. You can learn about other events through them. They can also give you valuable tips or vice versa. Also be courteous to the coordinators and producers of the event. Make sure to thank them.
5) Supplies:
Always have a bag of tools and supplies ready in case of emergencies. Tape, scissors, thumbtacks, and hand cleanser are just some examples of things that may come in handy. Click here for an extensive list of essential tools to bring to an event.
Although you are there to have a good time, remember you are also there to work and promote your artwork!